The Editing Room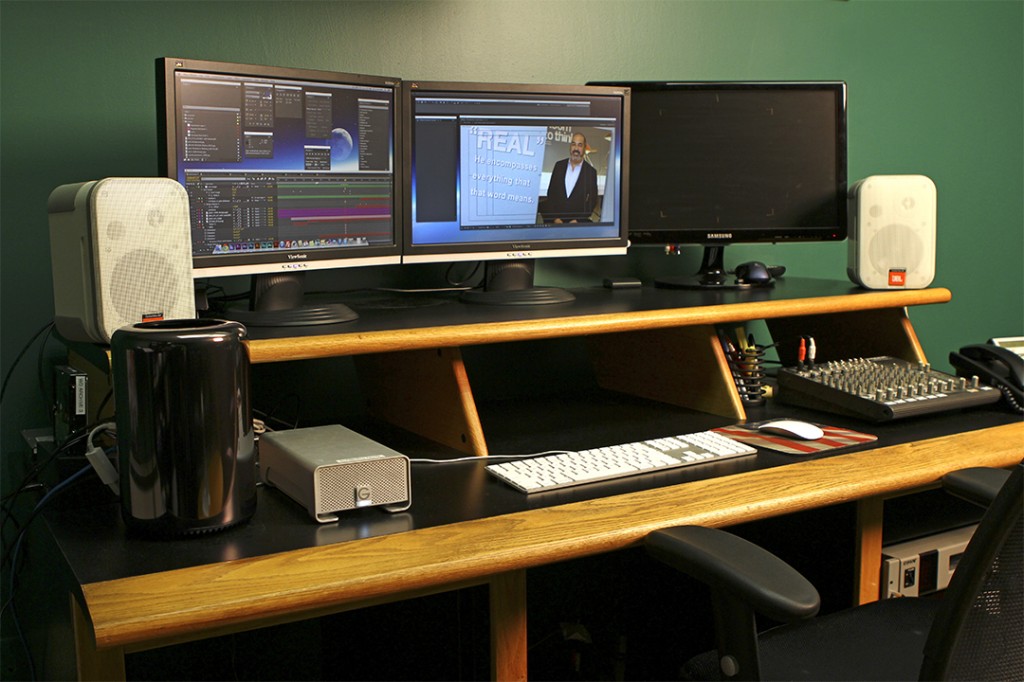 When it comes to video production, the editing room is where the magic happens. Editing the footage, adding graphics and incorporating music takes an average video and makes it great. Our video editing services enable us to create something truly remarkable for your company.
You won't have to worry about music licensing issues when you use MediaCOM. We have the capability to produce custom music using our in-house team. And our array of editing software allows us to choose what tool will work best on your project. With an array of tool and capabilities, your project is safe in the hands of our team.
Why Choose MediaCOM for Your Video Editing Needs?
Our 30+ years of experience has given us the opportunity to provide video editing services to thousands of projects. Having master on-location video production, our editing team knows how to take the footage and make it great, regardless of location, project style or scope.
Our MediaCOM experts take their expertise beyond technical knowledge. We know how to communication, understand and connect with people. You need someone to connect with you, but you need someone that connect you with your audience. Our team knows how to do both of those things.
You won't find cookie-cutter solutions here, only highly-trained professionals making your vision come to life.